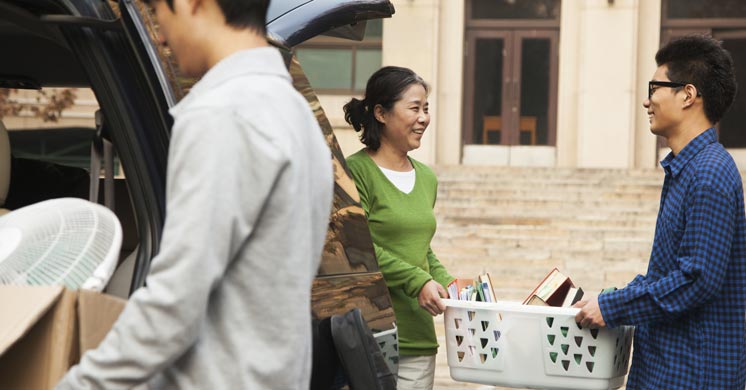 By: Whitley Newman Insurance
August 25, 2016
It's Back to School Time again which means that many college and university students are making the move to an out-of-town campus or apartment. While this can be exciting there are some considerations that are often overlooked, such as tenant's insurance.
Why is tenant's, or renter's insurance, so often ignored? In many cases, it's because people don't believe they need it. People make assumptions about how much a landlord will cover under their own insurance. A landlord insures for the building itself, not the possessions of individual tenants. And there are other risk issues to consider, which is why we don't refer to this type of coverage as simply being content insurance. Let's look at what's covered in a typical tenant insurance policy.
Loss or Damage to Possessions
Whether you're a student or a parent, it's important to give some thought to how you would replace your possessions should you a suffer a loss. You might not think you or your child have that much worth insuring; however, a 2013 study of US Colleges revealed that the average student owns up to 7 tech devices. This can include laptop computers, smart phones, tablets, televisions and video game consoles. Allow for additional possessions like bicycles, sports equipment, furniture, clothes and textbooks and your cost for replacing those items can add up quickly. With a tenant's insurance policy you can protect yourself from loss of property due to fire or water damage, or theft.
Unexpected Living Expenses
In the event of an insured loss such as a fire, you may be unable to live in your apartment or home due to repairs. Your tenant insurance policy can help pay some of the expenses incurred such as hotel bills, restaurant meals and any moving costs that you wouldn't normally have as typical living expenses.
Personal Liability
Even when you rent, you may still be liable for damages or injuries that happen on your premises. Whether you're inviting your fellow students over for a study group or to blow off steam, should a guest suffer an accident, you could be liable for any injuries that occur. This might extend to associated costs such as medical expenses and coverage for time off work. In the case of damage, if the effects of a kitchen fire or a tap left running in your unit affects other parts of your building, you may have some liability for those repairs as well.
You May Already Be Covered
The good news is that some college students may already be covered under their parents' existing homeowner insurance policies. Many home insurance policies extend coverage for liability and personal belongings for children who are away at school. Limits and restrictions may vary from one policy to another so it's best to talk with your broker about your specific needs.
Tenant Insurance Costs Less Than You Think
Yes, student household budgets are often prohibitively tight. However, typical tenant insurance policies can cost as little as one dollar a day or even less. That's a small price to pay for peace of mind, and its value to you can be even more precious should you have to make a claim.
Before You Set It and Forget It
Before settling into the routines of college or university life, fill out and maintain an accurate household contents list. This will make settling a tenant's insurance policy claim easier should you suffer a loss due to risks such as theft or fire.