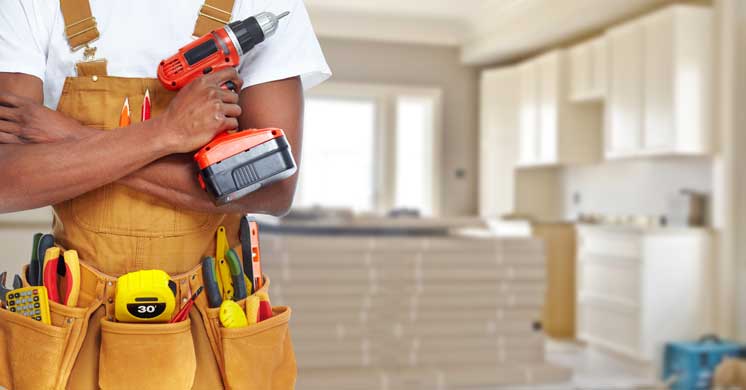 By: Whitley Newman Insurance
April 8, 2016
Protect yourself and your property during renovations
Renovating or remodelling a home can be a cause for excitement and happy anticipation. It's important, however, to be aware of the potential risks when your home becomes a construction site, even for a brief period of time. What's most important is making sure you're properly insured to cover any losses that could occur in the event that things don't go as planned.
In 2015, homeowners were on track to spend over $53 billion on home renovations, more than ever before. On a per project basis, a CIBC survey suggested Canadians were spending an average of $17,142 on home renos. The current low interest rates combined with the high cost of real estate has spurred a lot of the investment being made in home re-modeling. And many more homeowners will likely be tempted to invest in their homes this year as well, thanks to the eco-friendly renovation rebates offered by the Ontario government.
Considering the amounts involved, it makes sense for homeowners to protect themselves from unforeseen risks. Your existing homeowners' insurance policy likely doesn't offer you adequate coverage for potential losses during a home renovation.
During construction, whether you're building a new home or remodelling, the safety of your family, contractors and home is a critical component to the success of your project. Home reno projects, which can involve dangerous equipment, incomplete or unstable structures and unsecured property, can put you at risk for accidents, injury, theft, property damage or even fire.
Work with qualified professionals and make certain you're covered
Your decision in choosing a renovation contractor should not be limited to checking their availability, seeing samples of their work, and getting an estimate. In the early stages, before hiring a contractor, it's also important to check his or her insurance. Are they covered with general liability insurance? What about workers compensation? You'll want to know if your contractor has Worker's Compensation (WSIB) coverage for employees or sub-contractors.
Builder's Risk Insurance can cover you during a home-building project
When building a new home, many homeowners mistakenly assume the contractor's insurance will cover their needs. In many cases the contractor's insurance might cover their own property or equipment, but does that coverage extend to yours? Be aware that any equipment or materials stored on your property before being installed, will not be covered until becoming a part of your home. Purchasing a Builder's Risk Insurance policy can cover you for the value of such materials in the event of theft or damage.
A Builder's Risk policy can be purchased by either the contractor or homeowner. To determine how much coverage is needed, it's best to consult your insurance broker. They'll take into account such things as the construction schedule for your project as well as the estimated budget.
Larger renovations can affect your home insurance coverage
The replacement value of your home may be considerably different once a major renovation is complete. If you built a new addition or finished your basement, you'd want to be covered for the full value should a loss occur. This might not be a simple matter of adding the cost of the work done onto the existing policy. Of course, you can't do anything about it after the fact, so homeowners should contact their insurance broker to adjust the coverage amount for their home insurance policy upon commencement of their project.
Depending on the work you do to your home, there could even be some savings. You may be eligible for a potential discount on your homeowner's insurance policy if your renovation included updating systems within your home such as:
Electrical
Heating
Plumbing
Replacing a roof
A fire/security system
Or any other features that can improve your home's safety.