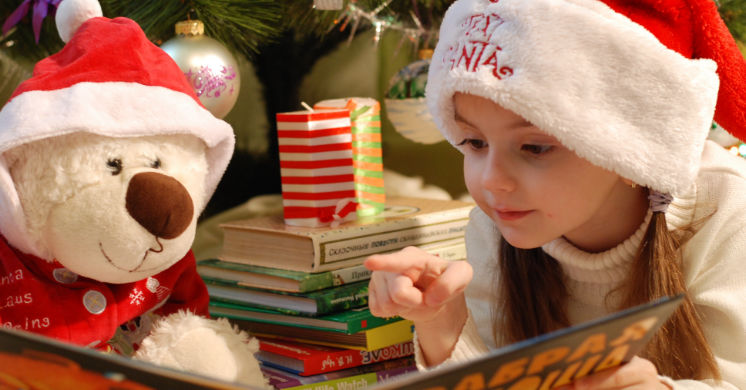 By: Stephanie Ferreiro | Economical Insurance
December 7, 2018
The holiday season is upon us. Your favourite café has broken out its red and green cups, and you've already lit up the fireplace channel more times than you'd care to admit. If your family is celebrating Christmas this year, take some time to ponder these practical pointers before you deck your halls (and the rest of your home) for the holidays…
Oh Christmas tree, oh Christmas tree
Whether it's artificial or real, decorating the tree is one of the most festive holiday traditions. If you do find yourself shopping for a real tree, remember that fresh is always best. Not only will a fresh, moist tree keep its needles longer, but it'll also be less of a fire hazard than a dry, brittle one. To test a real tree for freshness, take these simple steps:
Go green. Look for the greenest tree you can find, and avoid trees that have brown or ashy looking needles. Some trees are treated with a colouring product before they end up in the store, though — so looking for a nice, green tree is a good place to start, but be sure to follow the next two steps as well.
Conduct a quick "pull test." Take hold of one branch and lightly pull it towards you before slowly releasing it, letting it slide through your fingers. If the needles are brittle and easily break off, the tree might not be the freshest.
Say no to falling needles. When you've found a tree you like, lift it a few inches off the ground and drop it on the end of its trunk. If no green needles fall off, it's good to go.
Once you bring home that fabulous fir, perfect pine, or spectacular spruce, secure it in a stable tree stand — and remember to give it lots of water each day to keep it as healthy as can be.
A tip from Mother Nature: Consider asking your local Christmas tree retailers what they do to replace the trees they cut down each year. There are environmental costs associated with real and artificial trees, so consider your options before you buy.
May your days be merry and bright
Whether you're shopping for the latest and greatest icicle lights or preparing to hang those tried and trusted bulbs you've had for years, keep these tips in mind:
Consider LED lights. Not only do LED lights last 25 times longer and use at least 75% less energy than incandescent bulbs, but they also remain cooler and are less likely to burn fingers or cause a fire. Plus, they tend to be sturdier and more durable than standard incandescent bulbs.
Always read the label. Most new Christmas lights are designed to be used indoors and outdoors, but always double-check before putting the box in your cart. Outdoor lights are designed to handle the elements, and using indoor lights outdoors (and vice versa) may not be as safe.
Don't forget fire safety. Prevent fires by clearing away any flammable materials before you hang your lights — both indoors and outdoors. If you haven't already cleaned out your eaves troughs, for example, be sure to tackle that task before you plug in your lights.
Power down before hitting the hay. As tempting as it may be to leave the tree lit for Santa or keep your beautiful outdoor lights twinkling at all hours, it's safer (and more energy efficient!) if you turn your lights off before heading out or going to bed. Consider putting your lights on a timer to save you time — and the hassle of crawling under the tree to pull the plug.
Up on the rooftop
Don't let safety fall by the wayside as you race to be the first on the block to hang your Christmas lights. If you have to use a ladder, practice proper ladder safety:
Climb when the coast is clear. Shovel and de-ice your walkway before setting up your ladder to prevent slipping, and avoid climbing in wet or snowy weather.
Keep your balance. Climb down and move the ladder instead of leaning towards areas that are just out of reach. Keep one hand firmly gripped on the ladder at all times, and never stand on the top rung.
Bring a buddy. Always use a spotter — and no, your dog doesn't count.
Or take it easy. Why not ditch the ladder and use a light-hanging pole from your local hardware store instead?
Preparing your home for the holidays can be a fun, festive activity for the entire family. Mix up a batch of hot cocoa, crank up your favourite holiday tunes, and deck the halls!
The content in this article is for information purposes only and is not intended to be relied upon as professional or expert advice.
This article was originally posted on
economical.com