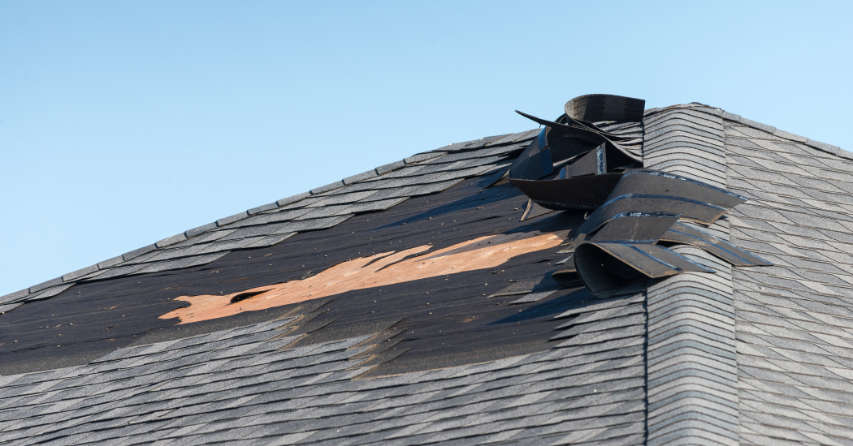 By: Whitley Newman Insurance
May 19, 2020
We have been experiencing a mixture of weather patterns lately, resulting in some strong, windy days, along with changing seasonal temperatures. Gusty winds can be a home's worst enemy as they can cause extensive damage to the home and surrounding property. Roofs are especially susceptible to wind damage.
If you discover shingles lying on your property, or see a section of shingles missing from your roof, call us right away to report a claim to prevent any  further damage to your exposed roof.
Your insurance company will dispatch a contractor to your home to inspect the damage and to quote a price on the work that's required. The contractor may install temporary protection on your roof such as a tarp, until the work can begin.
The insurance company will usually pay to have missing shingles replaced, less the policy deductible, along with any damage to the underlayment.  In some cases, they may need to replace an entire section.
If the shingles are nearing the end of their life expectancy (on average 15 to 20 years), you should consider re-shingling your entire roof. Even though you are responsible for the additional cost, having all of the work done now should save you some money. Besides, you will have a great looking roof that will be worry-free for many years.