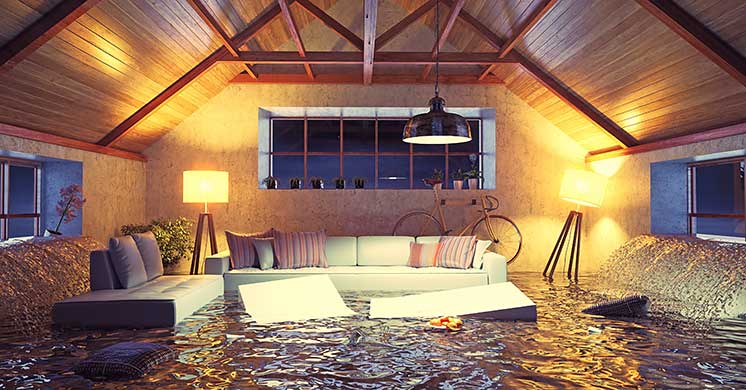 By: Whitley Newman Insurance
March 14, 2014
We have seen one of the most harsh "good ole Canadian winters" in a long time this year.
We've had -35 degree temps, freezing rain, days of snow that result in snowbanks that are taller than a lot of people, warmer weather with more freezing rain, then back in the deep freeze again. Fortunately it's March and spring is just around the corner. Unfortunately, all this snow needs to melt and go somewhere….and for a lot of residents in low-lying areas, that "somewhere" is going to be their basement.
Here are a few preventative tips for you to help alleviate some of the stresses of the spring melt:
Sump Pump! Have one! Have a back up! Have a back up for your back up! i.e a generator in case of a power outage.
Check for multiple sump pump holes in your basement. Common areas are the back corners of the basement and under the stairwell. A lot of older homes or homes in flood prone areas will have more than one hole.
If you're going out of town, ALWAYS have someone checking in on your house twice a day…just in case.
Store very few keepsake items downstairs if possible, or keep them in plastic totes in case you have an "oopsie" with some water seepage.
Have racking that keeps your items off the floor.
If you are in the process of finishing your basement, or need something down there besides the cold cement floor, try carpet tiles. If they get wet you simply treat them and toss them outside to dry. *NOT applicable for a sewer back up because…..yuk!
Have a reliable shop vac handy so if you see some water coming through your sump hole you can suck it up with the shop vac to assist your sump pump in an emergency.
Keep your eaves troughs free and clear of debris, ice/leaves
Keep the perimeter of your home clear of ice and snow build up.
Ensure you have adequate water spouts directing water to either a rain barrel or far away from your house…….preferably towards the sewer grates in the street and NOT towards that annoying neighbour, as tempting as that may be for some people.
Dealing with spring flood season in eastern Ontario is rarely pleasant but you can limit potential damage to your property with a bit of advance preparation.