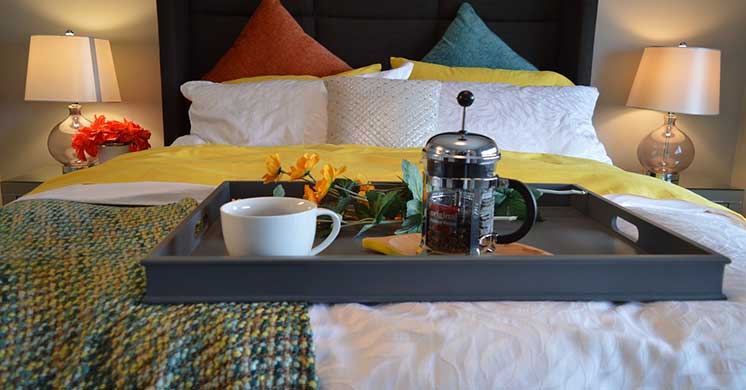 By: Whitley Newman Insurance
June 6, 2017
As the popularity of Airbnb continues to climb in Canada, more and more homeowners are jumping on the home sharing bandwagon. According to AirDNA, Montreal leads the country's market trend with the number of cumulative active listings jumping from 2,900 in 2014 to 14,000 in 2016. Smaller centres like Belleville, Oshawa and Kingston may have fewer listings, but the numbers for the first 5 months of 2017 in all three cities are already higher than all of those in 2016. Currently, in Prince Edward County alone, there are over 300 Airbnb listings.
Airbnb offers a revenue stream for those with an extra room to spare or their entire house if they plan to be away for periods of time. While the financial potential may seem intriguing, many people are unaware of the potential insurance risks.
The Airbnb Insurance Solution
In short, the insurance coverage provided by Airbnb doesn't cover all the bases. At first glance on its website, Airbnb claims to 'have your back', protecting you and your home with its Host Protection Insurance and Host Guarantee at no additional cost. The plans "protect you from liability in case your guests get hurt or cause property damage" with a $1-million (Canadian) guarantee. Sounds great, but if you dig a little deeper through these policies, you will discover a long list of exclusions and restrictions with the Airbnb plan.
The Airbnb insurance and guarantee do not cover:
Intentional acts (thefts, vandalism) where liability isn't the result of an accident
Accusations of slander or defamation of character
Property issues (mould, bed bugs, asbestos, pollution)
Auto accidents (vehicle collisions)
Shared areas
Cash and securities
Pets
Personal liability
Shared or common areas
Reasonable wear and tear
Certain types of property (limited protection for jewellery and artwork)
According to Canadian Underwriter, if there is a liability claim a few hours before or after the defined stay period, Airbnb likely won't cover it. All claims must be filed within two weeks and the dispute resolution process can be lengthy, leaving Airbnb hosts on the hook to cover all costs of repairs upfront. "Even more concerning for some hosts, the insurance payout from the service might cover only the cash value, rather than the replacement cost, of damaged property. That's bad news if replacing your property or fixing your home costs considerably more than it's worth at the moment."
Does Your Current Homeowners Policy Cover Rental Activity?
The Airbnb policy also suggests that hosts talk to an insurance provider about adding an 'extra layer of protection' to their current homeowner's policy. In Canada, that suggestion is in fact a necessity. If you rent out your home or a room, even for one night, it becomes what's known in the insurance industry as an 'economic enterprise'. If you don't notify your broker, this designation could automatically void your current homeowners' insurance policy.
Keep in mind that permission to rent your space as an Airbnb is possible with some insurance companies, but not all. Airbnb hosts should have, at the very least, a rental insurance add-on to their existing homeowners' policy; even if hosting one time or for one day. If your home (or a room in your home) is rented for more than a total of 6 months over the course of a year, a commercial insurance policy is the way to go.
The add-on rental plans and commercial policies make sound economic sense. They protect Airbnb hosts from the unthinkable and allow them to open their homes to travellers with peace of mind.
Newman Insurance has your back. We can design the best plan for your individual home sharing endeavours to ensure that you and your property are fully covered. Contact your Newman representative today!