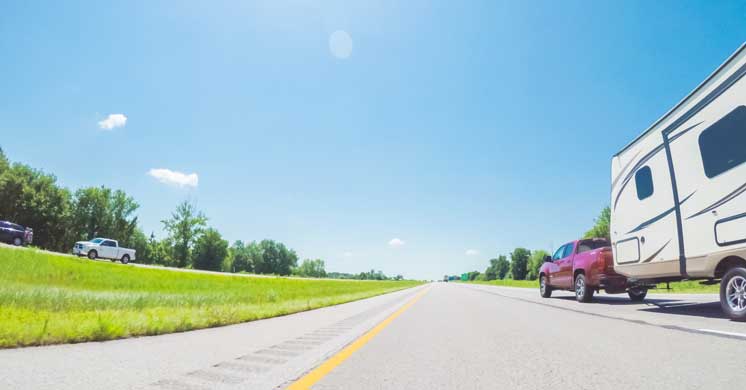 By: Whitley Newman Insurance
October 13, 2017
How to Prepare for the Ultimate Road Trip
Pack the car and hit the road. Destination unknown. For many of us, this may have been a dream in our youth to just take off and head south. Or any direction for that matter… it would simply depend on our mood at the time. As summer ends, many Canadians are gearing up for Fall and Winter driving excursions. As we get older though, the thought of heading out without a plan becomes less appealing. There are so many 'what ifs' that prevent the responsible adults in us from embarking on a carefree journey. That said, planning ahead and doing a bunch of research before a road trip is guaranteed to prepare you for what you may encounter along the way.
Plan Your Route
1) Choose your final destination
Once you figure out where you want to end up, mapping out your route is exciting. What attractions do you want to see? Is there a particular highway you want to travel? Are there side trips off the main route that will add to your adventures? Google Maps is a great place to start. Enter the starting point – enter the destination – and check out all the possible routes. You can change sections of the routes to add different stops. The possibilities are endless. Google Maps also display toll highways, border crossings, time zones, construction zones, and closures/delays.
2) Car or RV – What's the Best Transportation Mode for You
Do you take your own car or RV? Do you rent a car or an RV? Car road trips and RV road trips are two entirely different types of adventures. There are pros and cons for each that should be considered. Cars compared to RVs are usually cheaper to rent, more available, and cost less at the gas pumps. They are easier to drive and to park. On the other hand, you will add restaurant meals and more-expensive-than-camping accommodations to your budget. Car trips also go hand and hand with living out of a suitcase. You can cook meals in an RV and stay overnight in more natural surroundings. One mode is not better than the other; it's an entirely personal decision to define the type of travel adventure that suits your own tastes.
3) Set your dates
When do you want to leave and how long do you want to be on the road? It's a good idea to factor in realistic driving hours and potential delays due to weather and traffic. If you would prefer to only drive 6 hours a day, for example, then it's easier to figure out where you want to stay overnight at the end of each day. Mapping out a daily destination will allow you to book a hotel, motel, campground site or other accommodation in that area ahead of time so there's no need to fuss at the end of a long travel day. You will also be able to check on tourist sites and attractions to see whether they are open to tourists on the days you intend to visit.
Preparation
1) Prepare your travel documents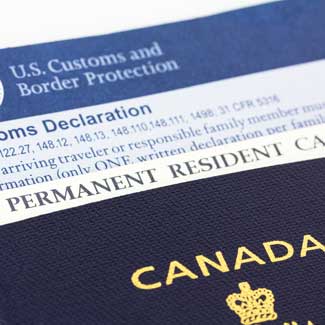 Whether your road trip takes you across Canada or south of the border, it's important to check that all your documents are up-to-date. Check the expiry date of your driver's license, vehicle registration, passport, and NEXUS card to make sure that they remain valid for the duration of your trip. It's also wise to plan ahead for any border crossings in a vehicle full of your belongings. You can find Form 3299 (Declaration for Free Entry of Unaccompanied Articles) on the U.S. Customs and Border Protection website to list all personal items heading into the U.S. and Form E-15 (Certificate of Destruction / Exportation) on the Canada Border Services Agency website to avoid paying duty upon your return home on items that you took to the U.S.
2) Update your travel and vehicle insurance
If your road trip takes you out of Ontario, travel insurance is a must. OHIP does not cover out-of-country medical expenses and the paperwork can be a nightmare in other provinces. Protect yourself with a policy that will cover you wherever the road may lead. Newman Insurance also offers a Roadside Assistance program anywhere in Canada or the U.S. to add even more peace of mind to your journey. It's a good idea to check with your Newman account rep to make sure that your vehicle insurance covers all potential drivers in all areas of your trip and that the liability coverage is sufficient in the U.S. You should also be aware that your vehicle insurance is only good for Canada and the USA, so if you are venturing into Mexico and or Central America you will need to purchase insurance for those countries.
3) Book a maintenance visit
Make an appointment at your garage to avoid any on-road issues with your car or RV. An oil change – tire check – and overall tune-up will detect and resolve any potential problems.
4) Pack a road trip emergency kit
Nothing says prepared like a vehicle emergency kit. You can put one together yourself or buy at any number of locations. It should include booster cables, candles and matches, blankets, flashlights and batteries, a first aid kit, water, non-perishable food, and any other safety items that come to mind. Also, check that the spare tire is in good shape and all tools are on hand to change a tire if necessary.
5) Alert your bank
The last thing you need is for a credit card purchase to be denied when you need it most. Let your bank know when and where you are travelling to avoid any issues.
6) Double check your home insurance
Contact Newman Insurance to confirm that your home insurance policy covers all the bases when you're away for an extended period of time. Check our Vacant Dwellings blog post to learn more.
7) Purchase hard copy maps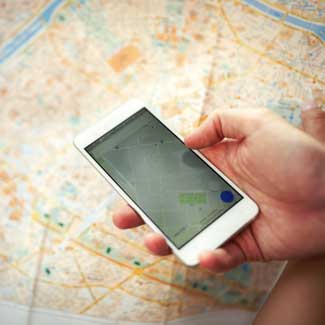 While technology has changed the dynamic of road trips, it's not advisable to rely 100% on your GPS and online services in all locations. Before you leave, go 'old school' and pick up some maps for those just-in-case moments.
Setting Out
Before you back out of the driveway and head off on your road trip, here are some last minute tips that can help prevent issues for at least the first leg of your journey.
1) Check your routes
Go online to find road construction and accident updates along the route you've selected, and make sure the weather will cooperate with your travel plans.
2) Stash of cash
While many of us are used to paying for everything with debit or credit cards, cash is still the preferred method of payment at borders, tolls, and some smaller retailers and restaurants. Relying on plastic to pay your way is ill advised. It's best to keep cash on hand as well.
3) Driver schedule
Ideally, there is more than one driver for your ultimate road trip. Driving can be exhausting so it's helpful to break up the trip in shifts and ensure that no shift is longer than 8 hours (maximum) without a break. If someone is unfamiliar with the vehicle before setting out, schedule some off-road time before they take the wheel to show them the basics like dashboard warnings and safety features.
4) Lock up
Double check your home to lock all windows and doors, and set any alarms. And, while you may be super excited about your road trip, it's not a good idea to broadcast your departure on social media. The fact that your house is unoccupied may intrigue some would-be thieves.
Have Fun & Stay Safe
All the preparation in the world will not guarantee that everything goes as planned, but it will certainly help. If you're aware of the potential 'what ifs', it's easier to work around them and enjoy your adventure. And, even if you're not normally a person who relies on lists, make an exception and download Newman's helpful checklist of what to do before and what to take on your ultimate road trip. Enjoy!
Talk to Newman about your travel insurance needs today
‍