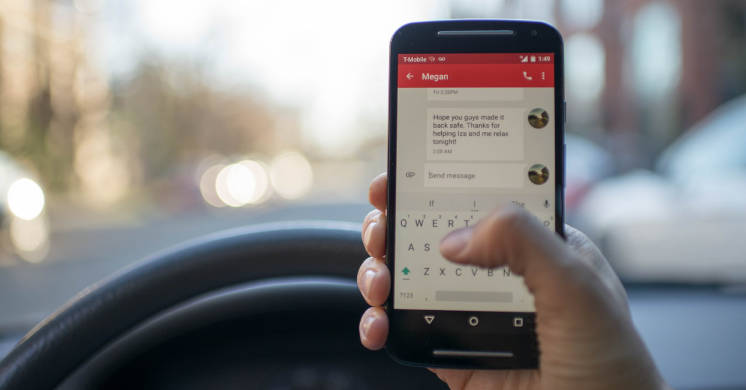 By: Whitley Newman Insurance
July 23, 2018
The Ontario Government is hoping that drivers will fully understand the dangers of distracted driving when they role out new, tougher laws effective January 1, 2019 including larger fines and new licence suspensions. The new laws include:
First time offenders:
a fine up to $1,000
three demerit points
a three-day license suspension.
A second conviction within five years:
a fine up to $2,000
six demerit points
a seven-day license suspension.
Any further convictions within five years:
a fine up to $3,000
six demerit points
a 30-day license suspension.
The government believes that tougher measures are needed as drivers are simply not getting the message; or that current fine levels are not enough, as they've seen the number of convictions and accidents from distracted driving grow year over year. According to the Ontario Provincial Police, distracted driving now causes more collisions than speeding and alcohol/drug-related crashes combined.
According to an Ontario 2013 study, a person is injured in a distracted driving collision every half hour and a driver using a phone while driving is four times more likely to crash than a driver who is focused on the road.
The new laws are even tougher if someone is injured in an accident. If a distracted driver is convicted of careless driving causing bodily harm or death, they could receive:
a fine between $2,000 and $50,000
six demerit points
a license suspension up to five years
up to two years in jail.
Police also want to remind drivers there are many ways to be charged with distracted driving. An unfocused driver can be charged if they are found eating, drinking, reading, putting on makeup, programming an electronic device or talking on a phone without hands free. Drivers can even be charged for holding a phone while driving, or when stopped at a traffic light or stop sign.
To drive safer and avoid the penalties while driving, drivers are encouraged to either turn off the sound or turn off their phones completely and place them in a glove box or closed console. If a text or phone call is necessary, drivers should pull over and stop at the side of the road while not impeding traffic, but this should never be done on a 400 series highway.