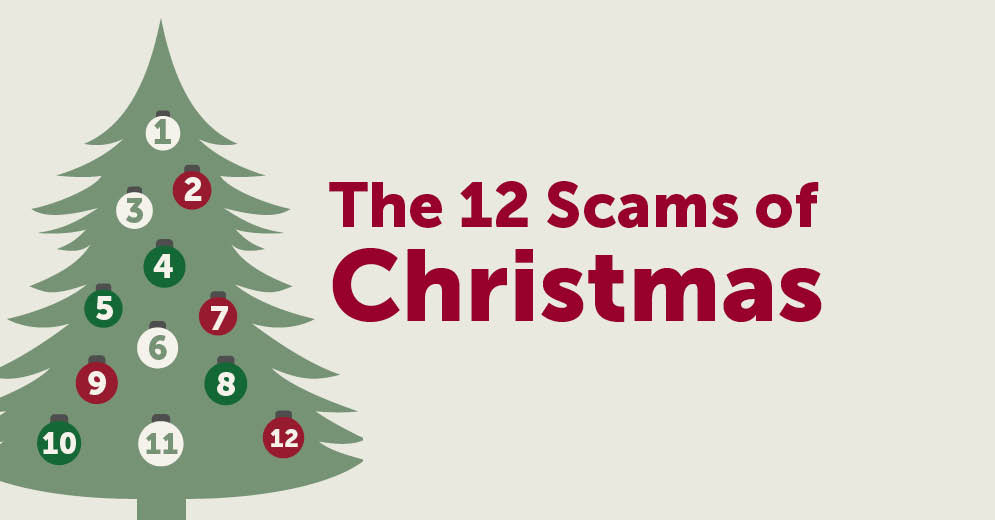 By: Whitley Newman Insurance
November 14, 2016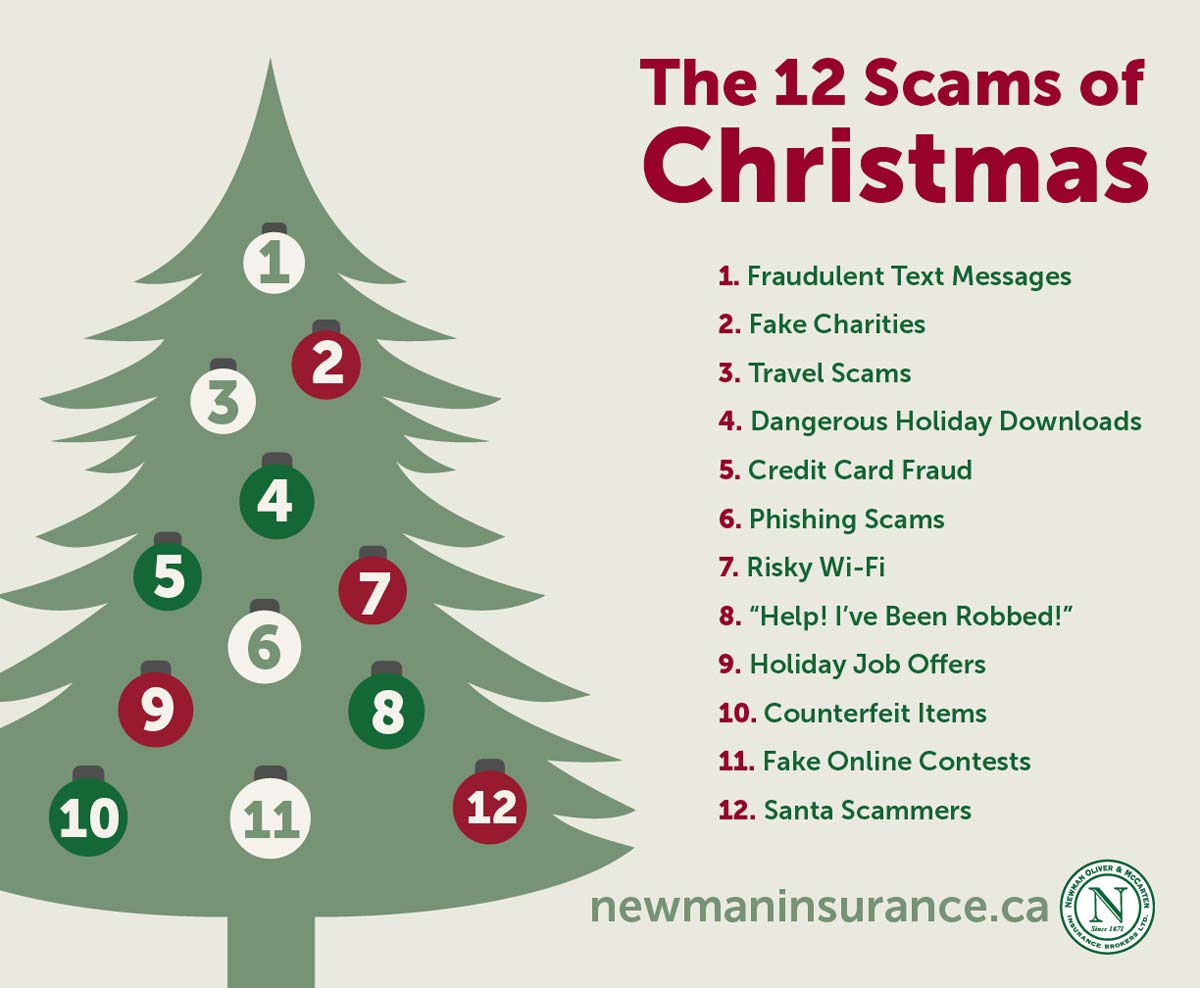 The holiday season should be a time when family and friends come together in a spirit of generosity and goodwill. Sadly, there are some people out there who try to take advantage of that feeling of giving. Scammers and fraudsters look at Christmas as a time to prey on others with schemes that will definitely put them on Santa's naughty list. Avoid falling for these 12 Scams of Christmas and you can make the holidays more merry.
1. Fraudulent Text Messages
Never respond to unsolicited texts requesting your mobile number or a numbered response. You could be signing up for a weekly/monthly charge on your mobile account.
2. Fake Charities
Scammers often imitate charities to steal your money and banking information. Always research a charity, or call them, before you donate.
3. Travel Scams
If the prices for airfare, rental car or hotel sound too good to be true, they probably are.
4. Dangerous Holiday Downloads
E-cards and ringtones are an easy way to send holiday greetings… and viruses.
5. Credit Card Fraud
Be wary of pickpockets or third-party card readers. Keep your cards close and always check your transaction history online – never wait for a paper statement.
6. Phishing Scams
'Tis the season for fake shipping notifications and bank account warnings. Never click on attachments or links in unsolicited email.
7. Risky Wi-Fi
Public Wi-Fi is convenient but could be putting your data at risk. Keep your antivirus software current and NEVER turn off your firewall.
8. "Help! I've Been Robbed!"
This travel scam sends false distress messages to friends and family. Never send money without asking questions only that person can answer.
9. Holiday Job Offers
Always be wary of high-paying seasonal jobs posted online. Never give out your Social Insurance Number or direct deposit information.
10. Counterfeit Items
Be suspicious of products offered at prices far below competitors. Chances are they're counterfeit or an attempt to steal your money and banking information.
11. Fake Online Contest
Cybercriminals use social media to promote free gift cards or high-value prizes to steal your money or identity. Never give out your personal information online.
12. Santa Scammers
A letter or e-mail from Santa addressed directly to your child could be an attempt to steal your private data. Always double-check the source before you open it.