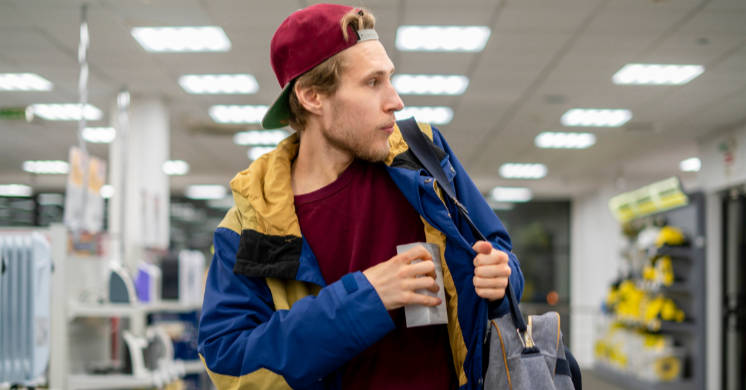 By: Whitley Newman Insurance
April 5, 2019
Are you a store owner who's been a victim of theft? You're in the majority. According to Canadian statistics, there are over 50,000 charges for shoplifting and theft under $5,000 every year and thieves are caught only once every 49 times.
If your store is prone to regular thefts, it's time to take action. You need to identify your shoplifters are and determine how they are succeeding. Thieves will usually attempt to steal when they feel there's little or no risk of being caught.
Tips to Deter Shoplifting
It's important for you and your staff to monitor your customers when they enter, while they're shopping and when they leave your store. Here are some tips:
Try to have more than one staff member in your store at all times if you can.
Place your checkout counter near the front of the store in order to have the best visibility.
Develop and display a clear shoplifting policy in your store that outlines the consequences of being caught and stick with it.
Watch for clients entering your store with bags or knapsacks and offer to hold their bags while they're shopping.
Don't get overly distracted by one shopper that is part of a group as this is a common tactic used to distract you from the true shoplifters.
Keep smaller, more valuable items either within your site, in a locked cabinet or behind your counter.
Keep the displays on your counter low enough to see over them.
Clearly mark any areas that are off-limits to customers with "employee only" signs and ensure these areas are difficult for customers to access.

Most retail insurance policies will include a crime package or coverage can be added as an option. If you have any questions about your insurance policy, please contact Newman Insurance today.