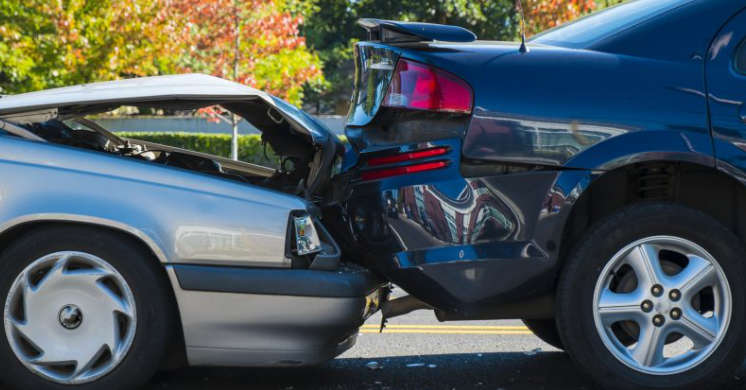 By: Whitley Newman Insurance
February 8, 2019
Have you ever had a vehicle deemed a "total loss"? If so, you know the pain that's felt by many vehicle owners when they discover how little their vehicles are worth due to depreciation.
What is a Total Loss?
A total loss is a term used by insurance companies to refer to vehicles that are damaged beyond repair or when the cost to repair a vehicle is greater than the vehicle's worth at the time of the loss. In 2014, approximately 17% of Canadian auto physical damage claims resulted in a total loss.
Depreciation
Although they provide us with freedom to travel wherever we want, vehicles in general are not a good financial investment. When you purchase a brand new vehicle from a dealership, it immediately loses 10% of its value the moment you drive it off the lot. After 12 months, it will lose another 10% – resulting in a 20% financial loss in the first year. It will then continue to depreciate approximately 15% every year, and after three years, it will be worth only half of its original value.
Fortunately, you can purchase optional "Removing Depreciation Deduction" coverage from your insurance company when you insure your new vehicle. Coverage ranges from 2-7 years and if your vehicle is written off, in most cases you will be offered what you paid. Once the coverage has expired, any claims settlements are based on "Actual Cash Value".
Since new vehicles depreciate so quickly in the first year, many consumers choose to purchase a used vehicle. Although they are more affordable to purchase, they also will depreciate about 15% every year.
Here's an example:
You just purchased a 2013 vehicle for $20,000. After three years, it's in an accident and it's deemed a total loss. Your insurance company offers you an $11,000 settlement – you've lost $9,000.
Vehicle Replacement Coverage
You can now protect your new or used vehicle against depreciation with our new vehicle replacement coverage offered by Optiom Inc., starting at just $15.00 per month.
Using the same used vehicle example above, here's how it works:
This time you purchased the vehicle replacement coverage when you insured your used vehicle. In the third year, it's deemed a total loss in an accident and your insurance company offers you the same $11,000 settlement. This time however, you will also receive an additional $9,000 under the vehicle replacement coverage towards the purchase of a replacement vehicle. You now have $20,000 to buy a replacement vehicle or use it as a down payment towards the purchase of a new vehicle.
Qualifications
All vehicles less than ten years old, regardless of mileage and the number of owners, can qualify for replacement coverage provided they have collision and comprehensive coverage. Prices start at just $15.00 per month.