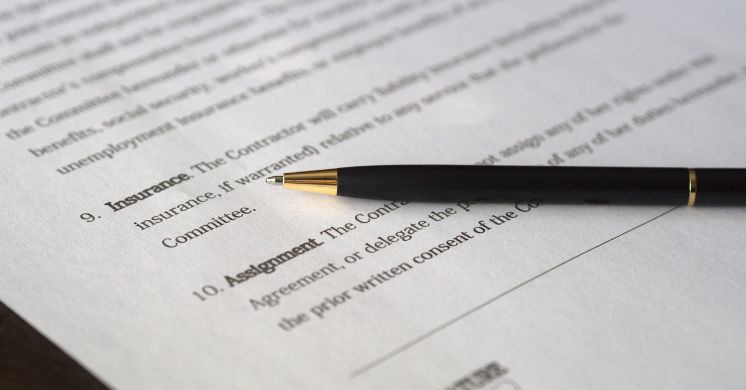 By: Whitley Newman Insurance
June 1, 2018
According to the Ontario Ministry of Labour, 95% of Ontario's employers are small businesses and they employ 28% of the workers in Ontario.
There are many rewards to owning a small business: being your own boss, having a steady income and being a part of the community, to name a few. There can also be many risks; but many of the risks can be eliminated or reduced when you have the right blend of insurance including liability coverage, which come in many forms.
Commercial General Liability
The most common form of liability insurance is Commercial General Liability Insurance, or CGL, which protects your business from claims and lawsuits arising from property damage or injuries. For example: while delivering a package, you accidently drop it and damage a piece of furniture; or a customer is injured when they slip and fall on a wet floor in your store.
Professional Liability – Errors and Omissions Insurance (E&O)
If you business provides professional service, advice, training or software, you will also need E&O insurance, which comes in various forms depending on your business. For example, accountants require E&O for tax calculation mistakes; while IT companies require E&O for programming errors.
Small businesses that require E&O coverage include:
Bookkeepers
Software developers
Real estate agents
Consultants
Engineering Contractors
Product Liability
If you manufacture or sell goods, you are responsible for your consumers' safety from injuries, sickness or property damage related to your products. Product Liability protects your business from legal costs should your business be found responsible for any of the above.
Small Businesses that require Product Liability coverage include:
Bakeries
Clothing store
Restaurants
Florists
Pet stores
Equipment supplier
Non-Owned Auto Liability
If your employees use their personal vehicles to run errands for your business, you will need Non-Owned Auto Liability Insurance. Perhaps nothing will ever happen while they're driving, but what if they're involved in an accident or claim?
Your employee's personal insurance policy will usually cover the loss but the insurance company could also refuse to pay the claim since they were using their vehicle for business. It's also possible that a large claim is settled above their policy limit. In these examples, your business maybe drawn into the claim and be held responsible for paying a share of the settlement or the entire amount.
Small businesses that require this Non-Owned Auto Liability coverage include:
Any businesses where an employee or employees may use their own personal vehicle on behalf of the company
Tenants Legal Liability
Any business that rents space requires Tenants Legal Liability Insurance, which is usually a requirement in a lease agreement. This coverage is designed to protect the landlord if a tenant causes damage to their building.
If a tenant doesn't have any coverage, the landlord's insurance policy will cover the damage. They will also seek reimbursement from the tenant, and without insurance they will be personally responsible to pay the settlement.
Small businesses that require Tenants Legal Liability coverage include:
Any business that rents office or business space
You may notice that your policy already lists more than one type of liability coverage. Most insurance companies today offer small business packages that automatically include certain coverages depending on the business.
It's always a good practice to review your policy every year to ensure you have the right coverage and that the limits are adequate. Also remember to report any changes in your business operation to your insurance broker.