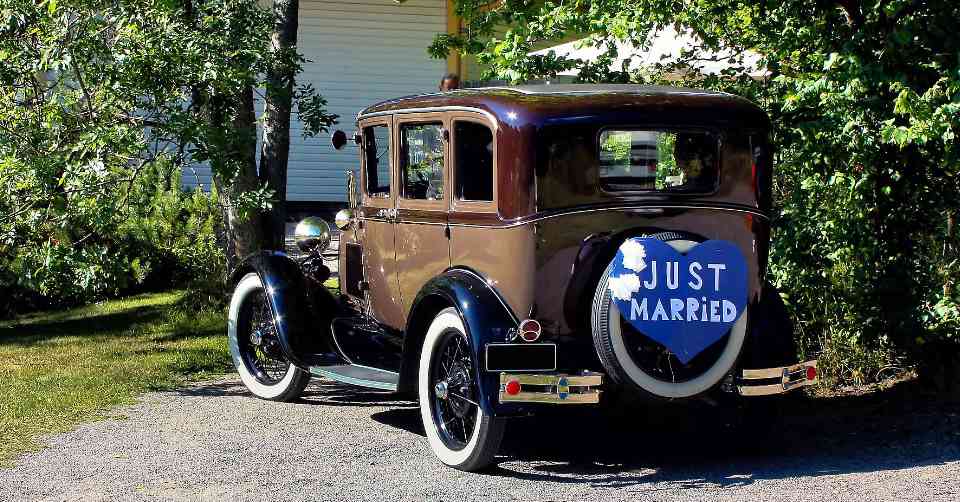 By: Stephanie Ferreiro | Economical Insurance
September 15, 2022
So, you've tied the knot and thrown the bouquet, and now you're ready to make it official…by taking care of your "just married" paperwork, that is. Whether you've lived with your new spouse for years or you've just moved into your first home together, make sure you've checked these to-dos off your list:
Insure your new bling. Engagement rings and wedding bands can cost a pretty penny. Did you know that most home insurance policies have a coverage limit for all of your jewelry combined? You might need extra coverage for that new diamond ring. Learn what's involved in insuring your jewelry and contact your licensed home insurance broker at Newman Insurance.
Let your broker know you're living with another licensed driver. Even if you each have your own cars (and your own insurance policies) when you move in together, you'll both need to let your own brokers know that you're now living under the same roof. Be prepared to provide your partner's driver's licence details and insurance policy information.
Bundle your insurance policies. Now that you've tied the knot, why not tie your insurance policies together, too? Bundling multiple policies with the same insurance company could help you save…a bundle (pun intended).
Take advantage of discounts on home and car insurance. While you're getting a quote for a bundled home and car insurance policy, why not ask your broker whether or not you qualify for any of the top 10 car insurance discounts or the top 10 home insurance discounts available in Canada?
Take stock of your stuff. Now that you've vowed "what's yours is mine," chances are you have a lot more belongings than you used to. Take a little time to update your home inventory to include everything in your new home — in the event of an emergency, it can help your insurer process a home insurance claim as quickly and easily as possible. Newman Insurance has a worksheet to assist you with your household inventory.
We'll take care of the things you have, so you can say "I do" to more of the things you want. Reach out to your licensed broker at Newman Insurance today.
Request a quote for property insurance today
This article was originally posted on
economical.com
The content in this article is for information purposes only and is not intended to be relied upon as professional or expert advice.