Your homeowners insurance provides coverage for the contents of your home, up to the limit outlined in your insurance policy. In the event of an insured loss, you would be expected to provide a list of all of your personal property that was damaged or stolen, along with its estimated value and age at the time of the loss.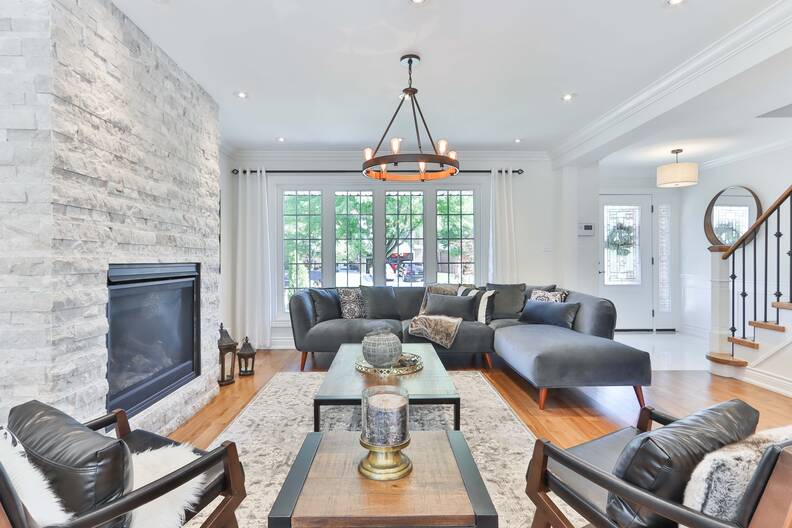 Do you have an inventory of your home's contents?
If a loss occurred today, would you be able to compile such a list? Would you trust yourself to remember every item in your home and the approximate value of each item?
If you are like most people, it would be very difficult. An accurate inventory and proof of ownership at the time of a loss can make the claim settlement process easier and faster.
Here are downloadable resources you can use to create a Household Contents Inventory.
Personal Property Inventory Booklet (PDF, 217kb)
Personal Property Inventory (Excel spreadsheet, 260kb)
Start your home inventory today
Start now, even if your information is incomplete. A good home inventory includes a detailed list of your possessions, including receipts, descriptions, and photos of your home contents. Be sure to include items that are not permanent fixtures of your home.
Start with new purchases and add older items later.
Group your possessions into logical categories. For example: by room in your home, etc.
Be specific. For example: LG 45 inch HD television, include the serial number. This will ensure that the item is valued correctly.
Keep a detailed record of antiques, jewelry, electronics and collectible items. Keep appraisals up to date, at least every five years.
Scan and save copies of receipts for large items purchased in case proof of purchase price is required.
Take photos or video each room in your home, including inside closets, drawers, attic, garage and storage buildings. Label and date when the photos or videos are taken. Remember to capture items you rarely use, such as holiday decorations, sports equipment and tools.
Updating your home inventory
It is a good idea to update your Home Inventory List annually to include any new items that have been added to your household, and also to remove items that you no longer have. You may want to update it whenever you purchase high value items.
How to store your home inventory list
Keep a copy in a safe deposit box.
Keep a copy in a fire proof container.
Give a copy to a trusted family member who doesn't live in your home.
File a copy with your insurance broker.
Email a copy to your workplace.
Save the inventory list along with your photos, videos and any other documents on a computer. Consider keeping the items in your email archives so you can access them wherever you can log onto a computer.