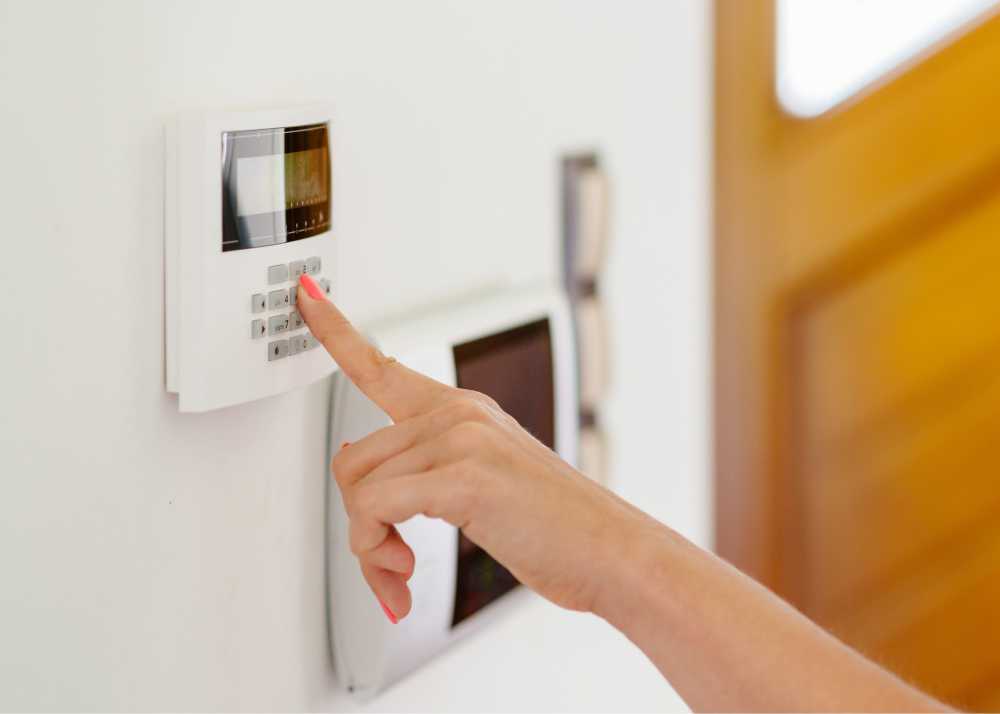 By: Stephanie Ferreiro | Economical Insurance
September 16, 2021
If you're thinking about making some home improvements this year, why not choose projects that could help you save on home insurance? Here are seven premium-reducing upgrade ideas to get you started.
Switch to an electric or gas furnace. If you currently have an oil furnace or a wood or pellet stove (three of the riskier heat sources on the market), switching to an electric or gas furnace could lower your risk of fire and your insurance premium.
Replace your knob-and-tube, aluminum, or 60-amp electrical system. All three of these systems (commonly found in older homes) tend to come with a greater risk of overheating. To reduce your chances of an electrical fire and potentially save on home insurance, consider upgrading to an electrical system that uses modern wiring materials (like copper, for example) and has at least 100 amps.
Upgrade your plumbing. Replacing galvanized or lead pipes with copper or plastic ones could help you save on insurance, as it could reduce your likelihood of experiencing clogged water lines and water damage. Both of these problems can result from the corrosion and rusting that are common in galvanized and lead pipes.
Install a sump pump or backwater valve (or both!). A sump pump is designed to pump water away from your home's foundation and a backwater valve prevents sewage from flowing into your home during a sewer backup. Both of these systems could help prevent flooding in your home and lower your risk of a water claim. Installing a sump pump or backwater valve could get you a discount on home insurance, too, so talk to your broker if you're planning to have one (or both) installed.
Replace your roof. An older roof may not be as durable as a newer one, so it could sustain more damage in a major storm or other weather event — and it could develop leaks that cause costly water damage over time. As a result, an older roof may result in a higher insurance premium. You should inspect your roof at least once a year and, if your roof is looking a little weathered, you may want to consider having it replaced. Certain roofing materials (e.g., concrete and slate tile) could qualify you for a discount on home insurance, depending on where you live. Ask your broker how you could qualify.
Install a security system. Security alarm systems can do more than help you deter or catch unwelcome guests — they can also qualify you for an alarm discount on your home insurance. But before you head out to buy the latest and greatest gear, consider whether a company-monitored or self-monitored security system is right for you.
Make your home smarter. Most insurance companies offer home insurance discounts to homeowners and tenants who invest in certain types of smart home technology. Consider investing in tech like smart smoke and carbon monoxide detectors, which send alerts to your phone when they detect smoke or carbon monoxide in the air. You can also consider installing smart water sensors, which can send alerts and turn off your home's main water supply when a leak is detected to prevent flooding.
Whichever home improvements you decide to take on, be sure to bring in qualified professionals who can help you choose the right materials and ensure your upgrades meet all required safety standards. Before you hire a contractor, consider these tips, and remember to contact your licensed insurance broker before the work begins to determine if and how your home insurance premium or coverage could change.
The content in this article is for information purposes only and is not intended to be relied upon as professional or expert advice.
This article was originally posted on 
economical.com