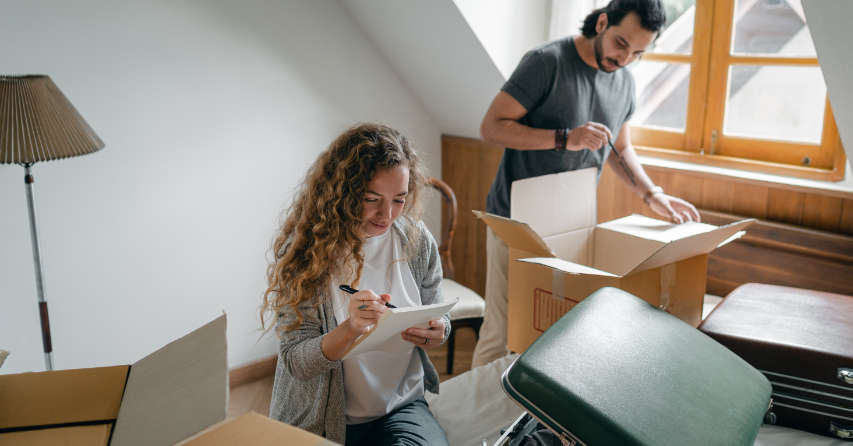 By: Wawanesa Insurance
February 12, 2021
Are you spending this summer at the cottage? Are you selling or renting a home that's still sitting on the market? Or do you have an out-of-province property that you won't be able to visit due to travel restrictions? If you're leaving any property unoccupied for longer than usual, you can take steps now to avoid unnecessary risk and costs.
While vacant properties are relatively common, the average person may not even realize their property fits this description — or how easy it is to update their insurance status.
"This year, it's especially important to consider buildings or homes that you might be leaving unoccupied for an extended period of time. People are thinking about their properties differently, maybe taking off for the summer and leaving a property behind," says Dom Mandaliti, Manager of Loss Control with Wawanesa Insurance.
A lot of people assume their home insurance covers them — and it does, but only up to a point. That's why it's helpful to understand, from an insurer's perspective, the difference between an unoccupied property and a vacant one, and how it affects your policy.
What does "vacant" actually mean?
First off, there are many reasons a property could be considered "vacant." Your short-term rental property might have a gap in tenants during a slow period or the off-season. Perhaps you're moving into a new home and your previous one is sitting empty while you wait for it to sell. Or you might be a snowbird flocking south, leaving your wintery Canadian home behind.
"Different insurers will use different definitions, but it's really about your intent to return to the house or property," says Mandaliti. "If you intend to go back at some point in the near future, the property is considered unoccupied. But if you never intend to go back, it would be considered vacant." However, even an unoccupied property still falls under the "vacant" category when it comes to insurance, so it's best to follow the same rules.
A vacant property is any place where all the occupants have moved out and they have no intention of returning to live there — and no new occupant has taken up residence. This applies regardless of whether it's furnished.
Further, it's important to know that "vacancy" can refer to a newly constructed building or a home you recently purchased but haven't moved into. Most insurance policies have a time limit on how long a property can be unoccupied or vacant before that policy is null and void — often around 30 days.
Risky business
The longer a property is unoccupied, the higher the risk of property damage and loss, which could range from water damage to theft and wreak havoc on a property. A vacant structure can become a target for burglary, vandalism and even people squatting. It can also attract other unwanted guests, such as mice or other critters that make themselves at home.
The problems can escalate from there, especially when nobody is checking in on the place.
"There have been many cases where fires have been caused by squirrels and other animals chewing through wires in the attic," says Mandaliti. "If you're gone for too long, Mother Nature tends to take over."
And, when it comes to insurance, malicious or accidental damage outside your policy terms can have unwanted consequences. If you don't notify your broker of a change in your property status — such as leaving it unoccupied for more than 30 consecutive days — you could end up with a reduction in coverage. If vacant, your policy could potentially be voided.
So what should a property owner do?
The golden rule: What to do if you'll be away
The simplest and easiest thing is to call your broker well in advance before you're planning to leave a property unoccupied or vacant. Even if you're not sure if this applies to you, give your broker a quick call to get some advice. It could affect your coverage and protect you in the long run.
Your broker can advise you on the best course of action, based on your circumstances and geographical region. They will be able to explain how to extend your coverage past the 30-day mark, and can give you an overview of any potential pricing adjustments to your policy. The extension may come at an extra cost, which varies by region, but it will also give you peace of mind and added protection.
"It's very important to request a vacancy permit whenever you'll be leaving your property vacant for more than 30 consecutive days," Mandaliti continues. "By having that conversation with your broker, you can agree upon the right length of time for this permit."
If you're able to visit your broker in person, you can also get any paperwork signed at the same time. But if you're not able to visit your broker in person or you'd prefer to have a phone conversation, permits can also be signed and scanned over email.
What else should you do?
Your insurance policy will also stipulate your other obligations in order to maintain your insurance, such as ensuring the water supply is shut off, locking all doors and windows, keeping debris clear from the building and general property maintenance while you're away.
Arrange for regular check-ins by a trusted friend, neighbour or family member during the period of unoccupancy. In the case of a short-term rental or vacant home, this could also be something you do relatively quickly with an occasional pop-over on the weekend or when you're out running errands.
How do you stay on top of everything? Following a checklist of best practices can help to reduce risks and losses on your unoccupied or vacant property — and ensure you're still covered if and when you need it.
Above all else, the most important takeaway is to talk to your broker when leaving a property unoccupied for over 30 days. By reviewing your policy and requirements, your broker can walk you through any required steps and give you the reassurance that you — and your investment — are protected with proper insurance coverage.
The content in this article is for information purposes only and is not intended to be relied upon as professional or expert advice.
This article was originally posted on
Wawanesa Insurance