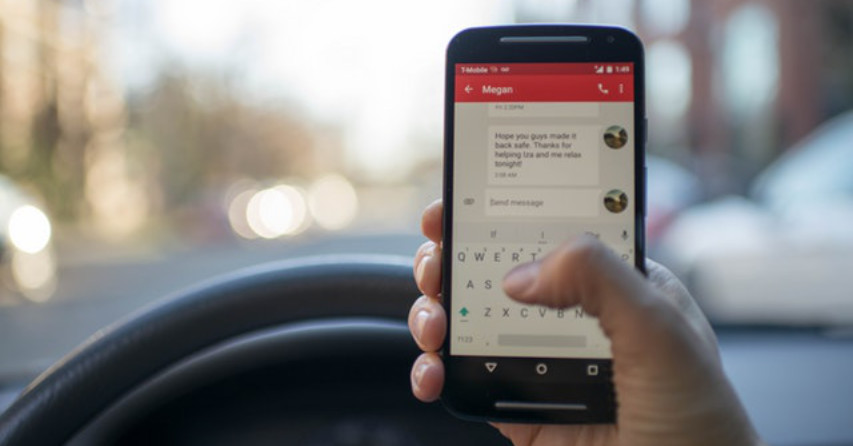 By: Whitley Newman Insurance
February 25, 2020
When the Ontario government increased the penalties for distracted driving last January, they were hoping that drivers would finally put their phones away and concentrate on driving. Unfortunately, it seems there are still many drivers who are ignoring the law and don't understand the true dangers of distracted driving. According to Traffic Injury Research Foundation (TIRF) data, in some parts of Canada, distracted driving caused more motor vehicle accident fatalities last year than impaired driving.
What is Distracted Driving?
Could it be that some drivers don't understand what distracted driving is? It's more than just the handling of a device while driving, according to the Ontario government. Distracted driving also includes:
use a phone or other hand-held wireless communication device to text or dial – you can only touch a device to call 911 in an emergency
use a hand-held electronic entertainment device, such as a tablet or portable gaming console
view display screens unrelated to driving, such as watching a video
program a GPS device, except by voice commands.
The above actions are illegal whether you are driving or sitting at a stop light. Other actions such as eating, drinking, grooming, reading or reaching for items are not part of the distracted driving law, but you can still be charged with careless driving.
Your vehicle's hands-free features may even be more of an issue, according to TIRF, "many people mistakenly believe that using their vehicle's hands-free features makes it safer to drive." Research has shown however that hands-free features can actually be more distracting. "Many voice-activated technologies are not intuitive in their design," they said. "As a consequence, their use creates a greater cognitive load (more mental effort and time on a non-driving task) and can take eyes off the road because the technology is not always accurate, and drivers are inclined to look at the screen to problem-solve."
The Insurance Impact
When the Ontario government increased the penalties last year, insurance companies followed this up with increased penalties for distracted driving convictions. Several companies re-classified a distracted driving conviction from a minor to a major conviction, resulting in premium surcharges ranging from 15 to 50 per cent. In fact, with a few of the companies, a distracted driving conviction can even result in a policy cancellation.
To better understand the monetary implications of a distracted driving conviction on an insurance policy, we conducted a rate comparison with and without a distracted driving conviction. In our scenario, the driver is: 29 years old with 10 years of insurance experience, resides in the Quinte West region, owns a 2014 Ford Edge, drives 10 km to work, has no accidents and no convictions. Coverage includes: $2M liability limit, $1,000 deductible on collision and comprehensive and a driving record protector.
In the above scenario, the driver's annual premium without a conviction is $1,621.00.
With the addition of a distracted driving conviction and a 15% surcharge, the driver's annual premium increased to $1,864.00, a $243.00 annual increase. Since a conviction remains on a driver's abstract for three years, this driver will pay an additional $729.00 over the next three years.
With a 50% surcharge applied, the annual premium soared to $2,433.00, an $812.00 increase. With this surcharge, the driver will pay an additional $2,436.00 over the next three years.
Ontario drivers should also remember there are further consequences to driving distracted including: larger fines, having an accident and even incarceration should their distracted driving result in a serious injury or death to another driver, passenger or pedestrian.