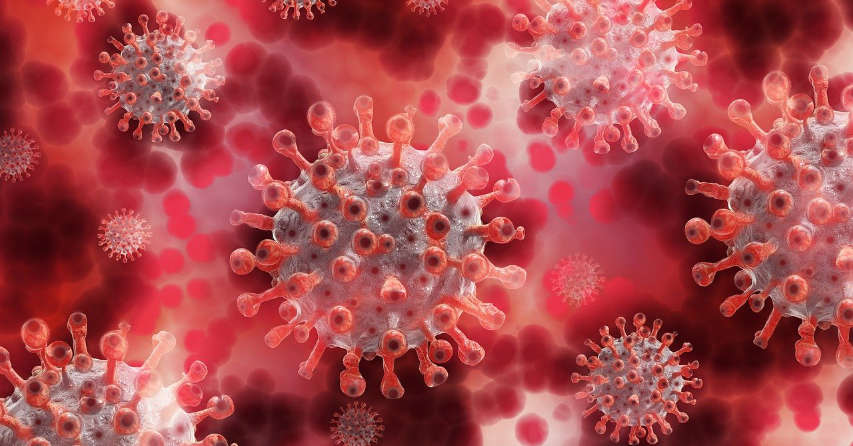 By: Whitley Newman Insurance
April 20, 2021
CAA Insurance
At the beginning of the COVID-19 pandemic, CAA Insurance announced that all customers would receive a rate reduction and have continued this promise into 2021. As of March 17th, 2021, CAA Insurance has increased rate relief to 15% for a 12-month term. This COVID-19 relief reduction will be applied to all new policies effective April 15th, 2021, and all renewing auto policies effective June 15th, 2021. If you have renewed your auto policy beginning January 1st, 2021, you have already received a 10% reduction. Visit CAA Insurance's website to fill out their form to receive your extra 5% reduction.
Intact (Jevco)
Specifically geared towards personal auto customers who have begun working from home due to the pandemic and essential workers commuting to work daily, Intact allows COVID-19 relief requests equivalent to one month of their auto premium. Since the onset of the COVID-19 pandemic. To access this relief fund, please give us a call!
intact.ca/covid19
intact.ca/covid19-jevco
Travelers Canada
Due to the continuing stay-at-home orders in Ontario, Travelers Canada has extended its Stay-at-Home Auto Premium Credit Program, which allows customers to receive an additional 15% rebate for one month's premium. Customers paying in monthly installments will also receive the automatic credit on a future bill. For customers who have already paid in full, they will receive their payment via cheque. Since May 2020, Travelers has been offering a 25% premium reduction, along with extended auto coverage for customers temporarily using their personal vehicles for food, grocery deliveries, pharmacy, and/or medical supply deliveries.
travelerscanada.ca/about-us/covid19
Aviva Canada
Aviva is currently offering up to a 20% premium reduction for existing Ontario auto insurance customers who renew on or after June 15th, 2021. Any new Aviva customers who apply after May 1st can also take advantage of the COVID-19 relief reduction. This reduction will be automatically applied when a customer's existing policy renews or a customer applies for a new policy.
Echelon Insurance
Echelon is offering up to 15% off of premiums for their customers. Echelon recommends clients speak directly with their Newman Insurance brokers about enabling any additional premium reductions. For example, Echelon can enable premium reductions up to 80%. They of course still offer comprehensive coverage from auto coverage, given the insured vehicle has been safely parked and stored throughout the pandemic.
Economical
Economical clients who are driving less these days due to the pandemic may be eligible for an enhanced auto insurance rate reduction. Monthly rates can be reduced up to 15%, depending on the number of expected kilometres driven over the course of the year. A parked vehicle can also save customers up to 75% on the vehicle's policy, but make sure to notify your Newman broker if you choose to begin driving the vehicle again. Customers using their personal vehicles for deliveries or volunteering of any kind must also inform their Newman broker, with no impact on premiums. Personal insurance customers experiencing financial impact from COVID-19 are encouraged to reach out to their Newman broker. Visit Economical's website or contact us today for more information.
economical.com/information-for-customers-regarding-covid-19
Gore Mutual Insurance Company
Gore Mutual's Customer Care Package offers relief for personal auto, property and commercial clients, along with providing quicker access to claims settlements and other financial relief options. Personal auto policyholders with Gore Mutual will receive a one-time payment equivalent to 20% of three months of premiums paid. Gore is also offering a 'Quick Cash' payout option to speed up claims settlements. Gore Mutual customers can claim an optional cash payout for a claim instead of repairing the damage. Additionally, short rate fees will not apply to any personal or commercial cancellations made by the client.
Royal & Sun Alliance Canada (RSA)
Depending on the customer's needs and the situation presented, RSA Canada customers will receive a break on their insurance premiums. Customers no longer commuting daily because of the pandemic are encouraged to call their broker or representative to make auto coverage changes. Flexible payment schedules and payment deferrals are also possibilities for RSA customers struggling financially due to the pandemic. RSA encourages customers to consult with their bank for more information on any additional charges outside of the deferred payments. RSA is also working to support small and mid-sized businesses directly impacted by the pandemic through temporary closures or operation changes. They are allowing mid-term coverage adjustments, payment deferrals and premium adjustments. Flexible underwriting solutions are also available for businesses changing operations due to the pandemic.
Wawanesa Mutual Insurance Company
If you are no longer commuting due to the pandemic, require coverage allowances, closed a business temporarily or have experienced a reduction in business revenues, Wawanesa is here to assist their clients. Reduced coverage can generate up to 75% (or $80) in savings each month! Additionally, their Caring Together campaign provides financial support to those affected by COVID-19 across Canada and the US. For policyholders in need of premium relief or flexible payment plans, contact your Newman broker to discuss the many ways Wawanesa is working to help you. This may include the deferral of premiums to retain your insurance protection during the crisis.
The Commonwell Mutual Insurance Group
Through their "Pay It Forward" program, Commonwell will provide $100 to members as relief, but strongly encourages members to pass the money on in their communities if they can do so. "As a community insurer, we are stepping forward to help our communities in a time of challenge that is affecting all of us," said Tim Shauf, President and CEO of Commonwell. "Our 'Pay it Forward' initiative stems from the fact that we have been able to carry on business as an essential service while others have not. It recognizes that while we can't fix all problems, each of us, through individual decisions and individual actions, can make a difference." On a case-by-case basis, Commonwell will avoid cancellation for non-payment, waive non-sufficient fund fees and offer a payment deferral of up to one month.
thecommonwell.ca/fighting-covid
The content in this article is for information purposes only and is not intended to be relied upon as professional or expert advice.