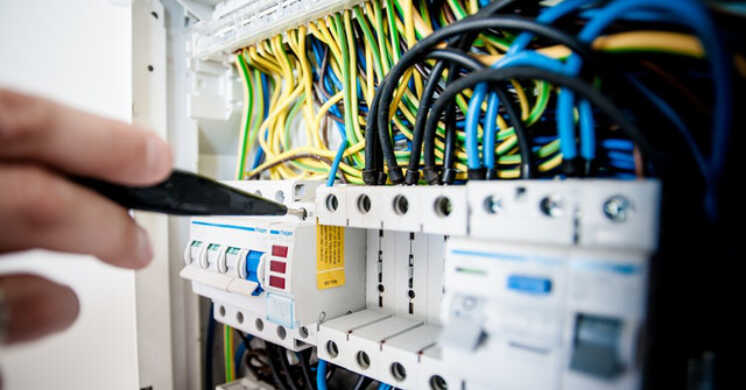 By: Stephanie Ferreiro | Economical Insurance
November 13, 2018
Every business today relies on some form of equipment to keep it operational; whether it's production equipment, heating and air conditioning equipment or point of sale terminals. If any of this equipment fails, it can greatly impact a business in many ways including: loss of revenue, cancelled orders and damaged products.
Although commercial property policies cover equipment that's been damaged or destroyed by an external force such as fire, water or vandalism, they don't cover equipment that's damaged or destroyed by sudden, internal and accidental breakdowns due to failure, short-circuits or malfunctions. When this happens, business owners will quite often absorb the costs themselves, in order to keep their businesses up and running.
An Equipment Breakdown policy covers*:
Power surges
Electrical short-circuits or arching
Mechanical breakdowns
Bulging, cracking or collapse of pressure vessels
Centrifugal force.
A policy will also cover any property that was damaged due to the breakdown.
The following types of equipment are covered:
Boilers and Pressure equipment that operate under internal pressure such as boilers, hot water heaters, cookers and storage tanks.
Electrical or mechanical equipment including transformers, circuit breakers, panels, furnaces, air conditioners, generators, compressor, refrigerators, freezers, ovens, production machinery, motors and engines.
Computer and communications equipment including point of sale registers, and computer, phone, voice, security and fire alarm systems.
Who Should Consider Equipment Breakdown Coverage?
Contractors and tradespeople who own power tools and equipment
Garages and specialty shops that use equipment
Restaurants that rely on electrical kitchen equipment, refrigerators and freezers
Retail stores who rely on point of sale registers
Offices that rely on computers and telephone systems
Farmers who rely on equipment and machinery
Contact us today to review your current policy coverage and to discuss the benefits of adding equipment breakdown coverage.
*Equipment Breakdown policies do not cover equipment that simply shuts down and there's no damage, or for minor damage that doesn't require repairs. There is also no coverage for damage caused by deterioration, corrosion or wear and tear. A policy may also contain certain other exclusions.