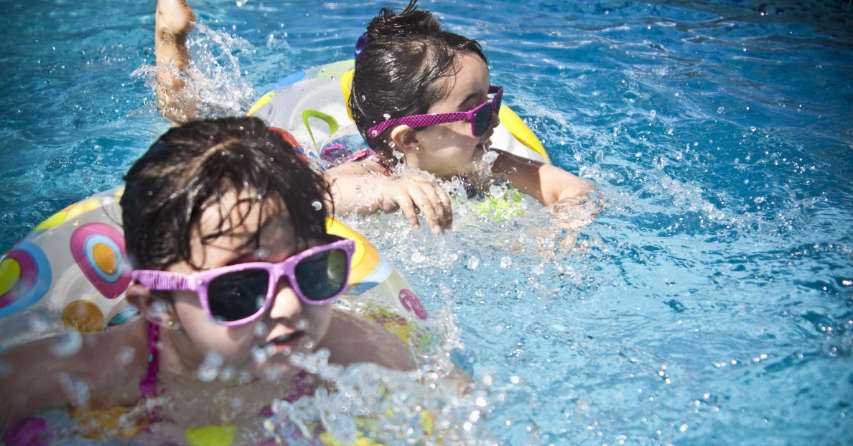 By: Aleesha McMullin | Economical Insurance
August 4, 2022
Whether you're headed up to the cottage or planning a pool party, knowing some basic water safety tips can help keep you and your fellow swimmers out of trouble. But water safety is about more than just preventing dangerous situations. If someone is swimming on your property and injures themselves, you could find yourself in hot water — so consider these seven tips to keep your guests safe and avoid a liability claim:
Keep an eye on the kids. Children should never be left alone in (or near) the pool or lake — even if you run inside to answer the phone or grab a snack, it's worth bringing the kiddos with you or asking another adult to supervise. For added safety, consider making lifejackets mandatory for younger kids who like to play near the water (even when you're close by).
Don't drink and dive. Much like boating or driving, swimming can be dangerous when you've been enjoying some ice-cold bevvies to beat the heat. If you're planning on taking a swim, please don't drink beforehand — and make sure your guests know (in advance) that you'd prefer they not go for a dip when they've been drinking.
Beware of shallow water. Shallow bodies of water can be surprisingly powerful, and an undertow or current can sneak up on you. Be careful when wading in rivers and lakes, especially when children and pets are nearby. It can also be hard to gauge water's depth. Even if a body of water looks deep enough to dive into, only enter unfamiliar water feet-first to avoid head injuries.Whether you're hosting a pool party or gathering at the lake, keep these water safety tips in mind for a safe, happy, and healthy day of swimming.
Know your local risks. Check for weather advisories and "do not swim" warnings before you suit up — and know that disobeying official warnings from your local government can be extremely dangerous. If a storm is on the horizon, steer clear of the water and head indoors instead.
Be rescue ready. Whether you have a swimming pool or invite guests to enjoy your private beach at the cottage, be sure to keep rescue equipment like life preservers and other floatation devices within reach in case you need to help someone get to shore — or from the deep end to the shallow end. To step up your water safety game, consider taking a first-aid or lifeguarding course so you'll be equipped to help in an emergency. Knowing how to recognize the signs of drowning and properly administer CPR could save someone's life.Being water smart, having flotation devices handy, and always keeping an eye on the little ones are all key factors in a safe swimming season.
If you have your own pool…
Fence it in. It's important to make sure in-ground pools can't be accessed by little ones, pets, or unwanted visitors — but it's not always enough to put a fence around your entire backyard (especially for larger yards). The pool itself should have a fence or gate around it to prevent people or pets from accidentally falling in from your yard, deck, or patio. Always follow local building requirements for pool fencing and consider keeping the fence or gate locked to prevent others from wandering in and taking a dip when you're not around.
Store toys and furniture at a safe distance from the pool's edge. If someone leans back in their chair or a little one climbs up onto a jungle gym that's too close to the pool, it might only take a second for them to lose their balance and end up in the water. Prevent accidental falls into the pool by keeping toys and patio furniture as far away from the edge as possible.
If you're thinking about renting out your beach-front cottage or installing a swimming pool on your property, be sure to reach out to your licensed home insurance broker at Newman Insurance before you do. Your broker can make sure your home insurance or seasonal property insurance policy includes the right coverage, so you can enjoy a worry-free swimming season.
The content in this article is for information purposes only and is not intended to be relied upon as professional or expert advice.
This article was originally posted on 
economical.com